"Greenways connect the places we live with the places we love."

As progress continues at an accelerated pace to make the entire Litchfield Community Greenway a reality we are looking for additional members to help with the effort.  Our meetings take place the 2nd Tuesday of the month at 5:30 PM at E J Murphy's office.  Please join us & see for yourself how you can make our Greenway a success.
Pictures of our Progress!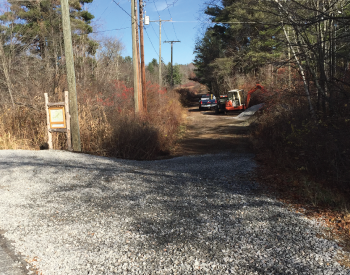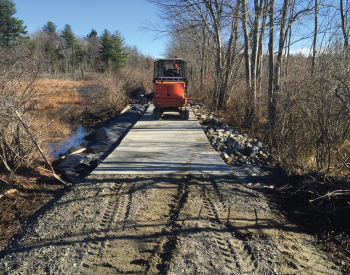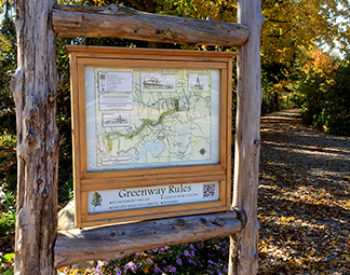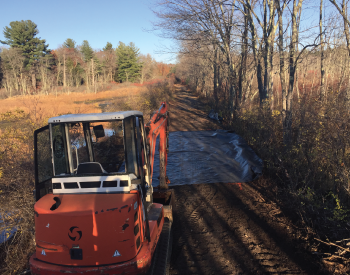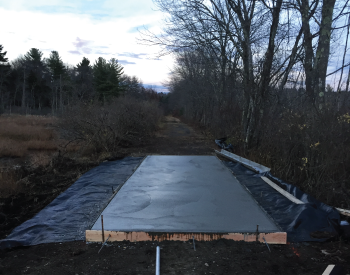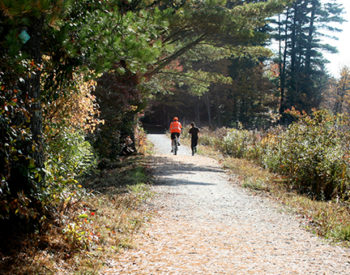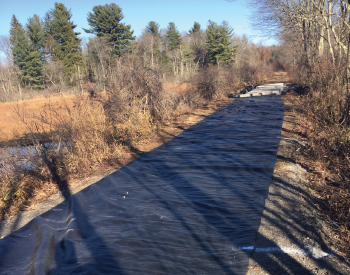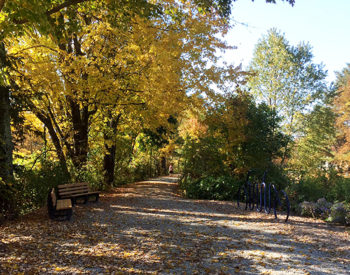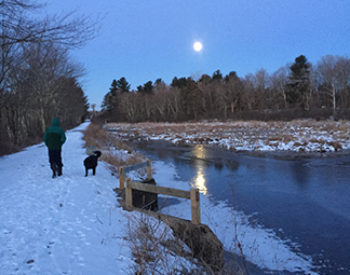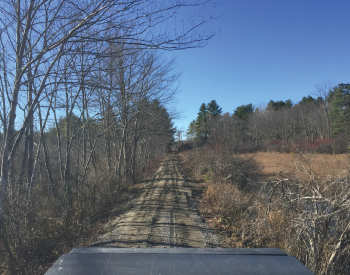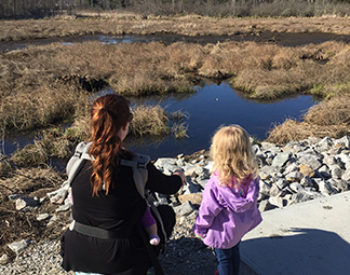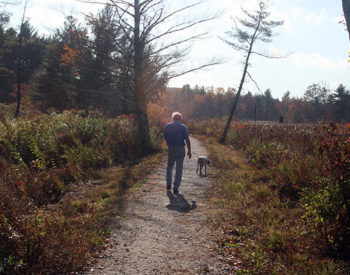 The Litchfield Community Greenway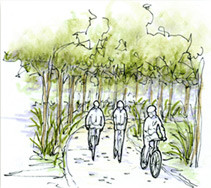 Many towns have converted unused railroad beds to updated greenways allowing the public to walk and ride their bikes through some of the most scenic areas of Connecticut.  Litchfield's old railroad bed had attracted the attention of a group of citizens who have been working together for many years to make that dream of making a trail on the railroad bed into a reality. Phase one of the Litchfield Community Greenway is approximately a 2 mile trail that winds from Russell Street through wooded areas and along the Bantam River. It is a scenic and peaceful place in the midst of a lively town.
The Connecticut Department of Energy and Environmental Protection officially designated the Litchfield Community Greenway as an official state Greenway in 2011. To view the state greenways map from their site click here!
Connecticut Trails Day 2018
Litchfield Community Greenway
Multiple activities, including self-guided walking, jogging and biking on completed trail segments. Route includes trailways within 4,000 acre White Memorial Conservation property in Litchfield and Morris. Trails are graded and unpaved. Mountain bikes recommended. Additional information available regarding planned greenway extensions. Greenway Bingo contest with prizes. Food and beverages provided.
Leader(s): Charles (Chuck) Conn
Leader's Phone Number: 860-806-1550
Total Distance (miles): 3.0
Meeting Place: Trailhead at intersection of South Lake St. and Russel St. in Litchfield Center. On site parking.
Rain Plan & Registration Details: Rain or shine.
Pre-registration is NOT REQUIRED
"Tour, Taste & Toast"
Litchfield Community Greenway Benefit
Friday, May 11 ~ 6:00-8:00 pm
Litchfield Distillery
569 Bantam Road, Litchfield
The Friends of the Litchfield Community Greenway, Inc. will be hosting "Tour, Taste & Toast" to celebrate the completion of the Second Phase of the Litchfield Community Greenway and benefit construction efforts for Phase 3. The event will be held on Friday, May 11, 2018 6:00 – 8:00 p.m.  at the Litchfield Distillery, located at 569 Bantam Road in Litchfield.
Guests will be treated to a tour of the distillery, a tasting of the fine bourbon and gin crafted by brothers, and Litchfield Distillery founders, Jack and Dave Baker. Wine, beer, soft drinks will also be available.  Hors d'oeuvres will be prepared and served by Meraki's of Litchfield.  Those 21 and older are welcome to attend.
The cost is $50 per person and reservations are required for this event. Send a check to "Friends of the Litchfield Community Greenway, Inc." P.O. Box 778 Litchfield, CT 06759 by May 4, 2018.
For more information on this event or to learn more about how you can support the Greenway Project, please call 860-567-8851. This event is made possible with the generous support of The Litchfield Distillery and the Connecticut Community Foundation.
[from Litchfield.bz, May 9, 2018]